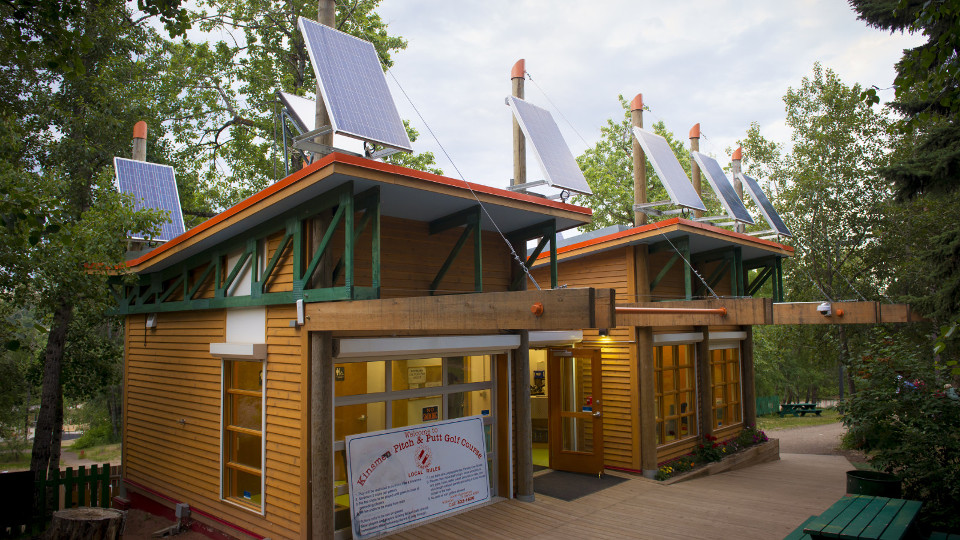 OUR HISTORY
A family friendly  Edmonton river valley golf course since 1961, Kinsmen Pitch and Putt offers Edmonton's most inexpensive green fees, and represents excellent value for families and young people. None of the course's 18 holes come in over 100 yards, allowing most golfers to navigate it with just one or two irons and a putter.
This is a Edmonton family golf course that is great place for those looking to golf for the first time or for those working on their short game.It is also the perfect place for beginners and novices to learn without the time pressures found at most courses.
READ MORE

2020 Opened for the Season on May 9th 
*time subject to change based on sunset
Important Message for Golfers - COVID
Important Message to Golfers for COVID-19 measures
During this time, we have added additional policies for the health and safety of our patrons, staff and visitors.
If you have underlying medical conditions, it is recommended that you not visit our facility.
Anyone displaying possible symptoms of COVID-19, will not be permitted on the course. So, if you don't feel well, please stay home.
If you have traveled outside of Canada, you are not permitted at our facility until you have self-isolated for a minimum of 14 days.
If you are showing symptoms of COVID-19, please do not come to our facility. Call your doctor, local public health or complete the online COVID Self Assessment.
If you live in a household with someone who has COVID-19 or is showing symptoms of COVID-19, please do not come to our facility.
PHYSICAL DISTANCING IS REQUIRED AT ALL TIMES (minimum 6ft apart/ 2 metres) NO handshaking, NO hugging etc. from arrival until departure and will be enforced. Failure to observe physical distancing risks the closure of the facility, and as such, you will be asked to leave the premises and may be suspended from future play.
Please bring your own sanitizer and use it each and every time you touch a foreign surface (Clubhouse door, washroom door).
 We will provide scorecards and pencils by request only.
 Do not handle each other's golf balls, ball markers, pull carts, clubs, etc.

Be prepared to pay for green fee or other purchases by debit or credit card. No cash sales.
PRACTICE PHYSICAL DISTANCING ALWAYS (minimum 6 ft apart), from greetings upon arrival, clubhouse, the tee, putting greens, and at conclusion of the round.
Consider continuous putting, 2 ft. gimmes, only one player on the tee box at a time; pay attention to the posters that limit the number of people in the Clubhouse, etc.
In the case of rain delays or inclement weather, golfers are to return to their vehicles as shelter will not be available in the clubhouse or other areas.

On-Course Measures
If you become ill while at the course, please discontinue your round, leave the facility immediately and complete the Covid Self Assessment. After returning to your vehicle, please call the golf course to explain that you became ill onsite and inform them of what facilities you have used and objects you have touched so a thorough sanitization can be completed.
Please continue to replace divots in fairways and fix ball marks on greens.
Cups will be set so balls will not enter the hole. A putt is to be considered sunk once it hits the modified cup.
The flagstick is to remain in at all times so please refrain from touching the flagstick.
Golf groups will not be permitted to play through. Please keep the pace at all times to ensure maximum enjoyment of those behind you.
 After Round Policy
Please return your club rentals to the designated drop off area.
Garbage and Recycling bins are available in the designated drop off area, however please consider taking it home with you to minimize potential exposure.
Following play exit the course as promptly as possible and avoid excess socializing in the parking lot after your round.
Golfer Adherence
All policies will be enforced and anyone not in compliance with these policies will be asked to leave the premises and may be suspended from future play.
  Club rentals available at $3/club. 
Minimum two clubs per player required.
 We have right, left, adult and kid clubs ranging in all sizes available.
KINSMEN CLUB OF EDMONTON
Kinsmen Means Service
Our motto is "Serving the Community's Greatest Need."
Since its inception, in October 1925, the Kinsmen Club of Edmonton has provided millions of dollars to numerous local and national charities.
By working with these charitable organizations, the Kinsmen Club of Edmonton works to better our community and enhance the well-being of Edmontonians.
VISIT WEBSITE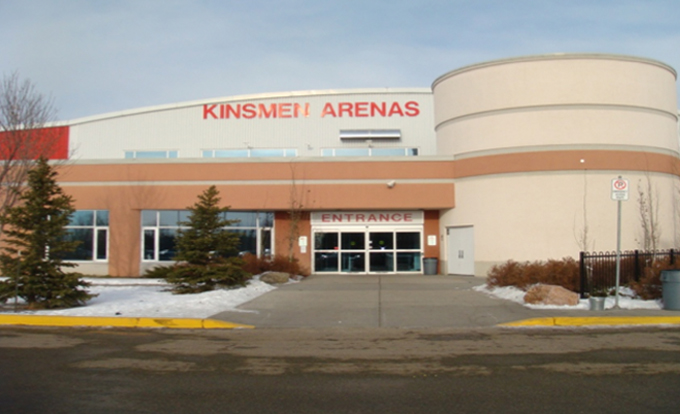 KINSMEN TWIN ICE ARENAS
The Kinsmen Arenas is located at 1979 111 St. NW in south Edmonton. Our facility is nestled just south of 23rd Avenue in the same parking lot as the William Lutsky YMCA, just six blocks west of South Edmonton Common. Our facility is also home to 111 Street Skate Sharpening, SPARK Sport Conditioning, and The Bridge Sports Training & Physiotherapy. Enjoy our full lounge and concession services during your visit to the Kinsmen Arenas. Read more…
VISIT WEBSITE


WHAT OUR CLIENTS SAY ABOUT US?
Great place to take the niece and nephews for a day of fun and exercise. Also, get to work on the irons.
Cooper
Great place to play a quick round of golf. The par 3 makes it easy for any golfer (experienced or not) to play. Highly recommended!
Rj Gulay
I took part in a large group event. It was a fun course! Especially for my team of beginners. I would love to come again and make regular use of it!
Jess C